OUR VINEYARDS
---
THE VINEYARDS OF PERINET
The Perinet estate vineyards encompass three completely unique and distinct micro-climates within the ancient Priorat region. Our site diversity allows our winemaking team to add melody, harmony and complexity within our blends. The three vineyard personalities translate to warm and fruit-forward in Mas Vell, fresh, vibrant and long in Mas del Xes, and spice-laden grapes cooled by Mediterranean breezes in Pendents. These individual climates define our home in the Priorat.

Our traditional plantings of Grenache, Carignan and Syrah are augmented with international varietals in Cabernet Sauvignon and Merlot. Each vineyard block takes on its own character burrowing deep into llicorella, the rare slate and quartz-laden soils that define the Priorat. In conditions almost impossible for other plants to grow, our vines thrive in their search for water and nutrients, a true "struggle of the vines" to produce world-class wines.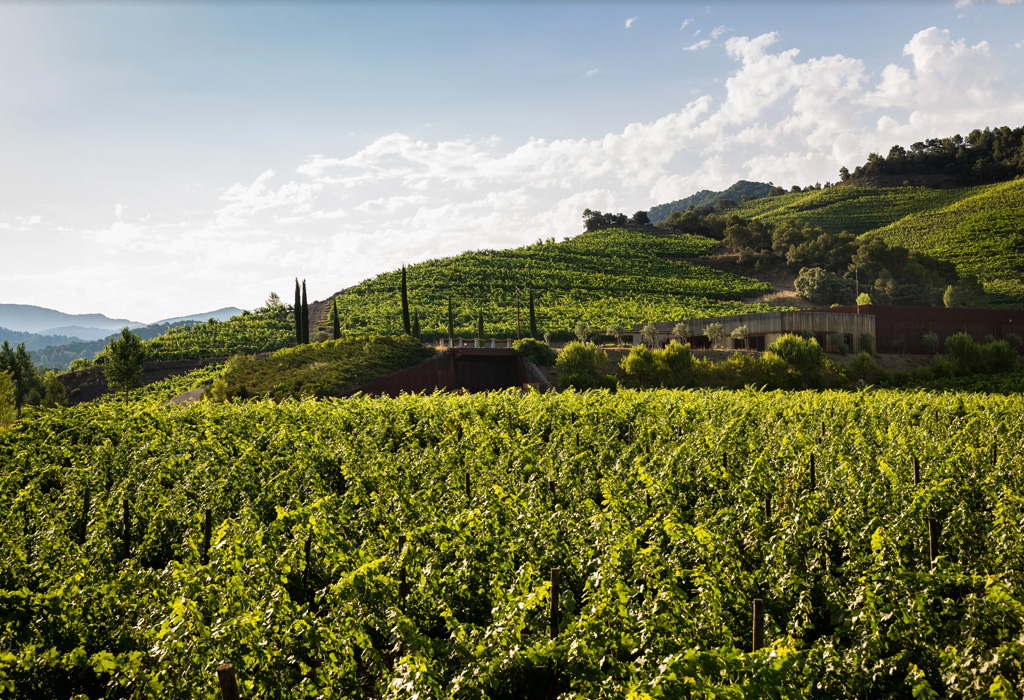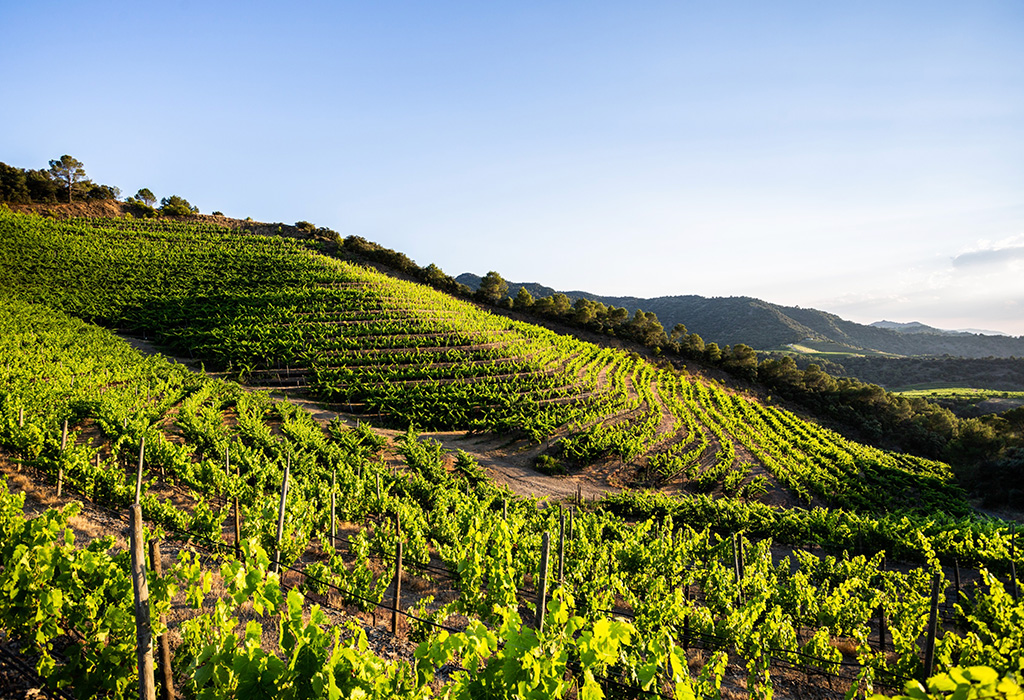 MAS DEL XES
The Mas del Xes vineyard represents the largest parcel at Perinet, around 10.64ha (26 acres), composed of 60% north-facing slopes (Cabernet and Syrah) and 40% northeast-facing (Garnatxa and Carinyena). The Syrah and Cabernet are planted on hillside terraces and the Garnatxa and Cariynena vines live within a natural amphitheatre near the base of the Montsant mountain range. Harvested block-by-block over several weeks, the goal is to pick each row at the perfect balance of ripeness and structure that this site yields.
MAS VELL
This south-facing vineyard is fully exposed to the sun, capturing the maximum potential ripeness of the area. Its altitude is what sets it apart from neighboring parcels. Most plantings exist around 250-250 meters (700-800 feet), whereas Mas Vell sits at roughly 385-450 meters (1,150-1,350 feet). This additional elevation allows for open canopy exposure and cooling winds to retain acidity and tension. Between its rocky soils and ample sunshine, its wines are round and fruit-driven.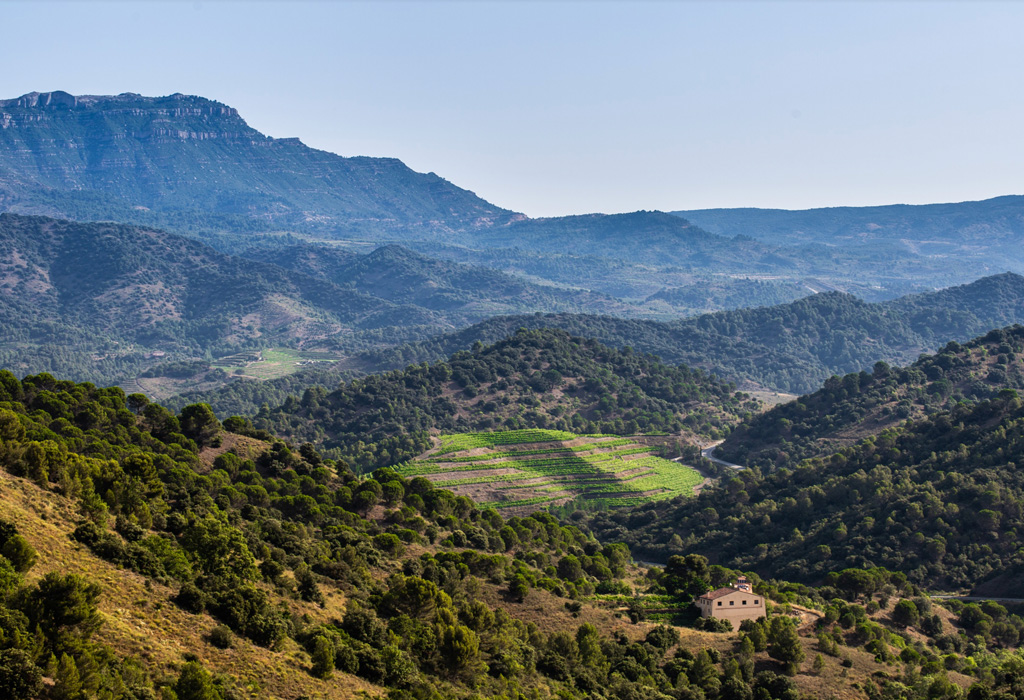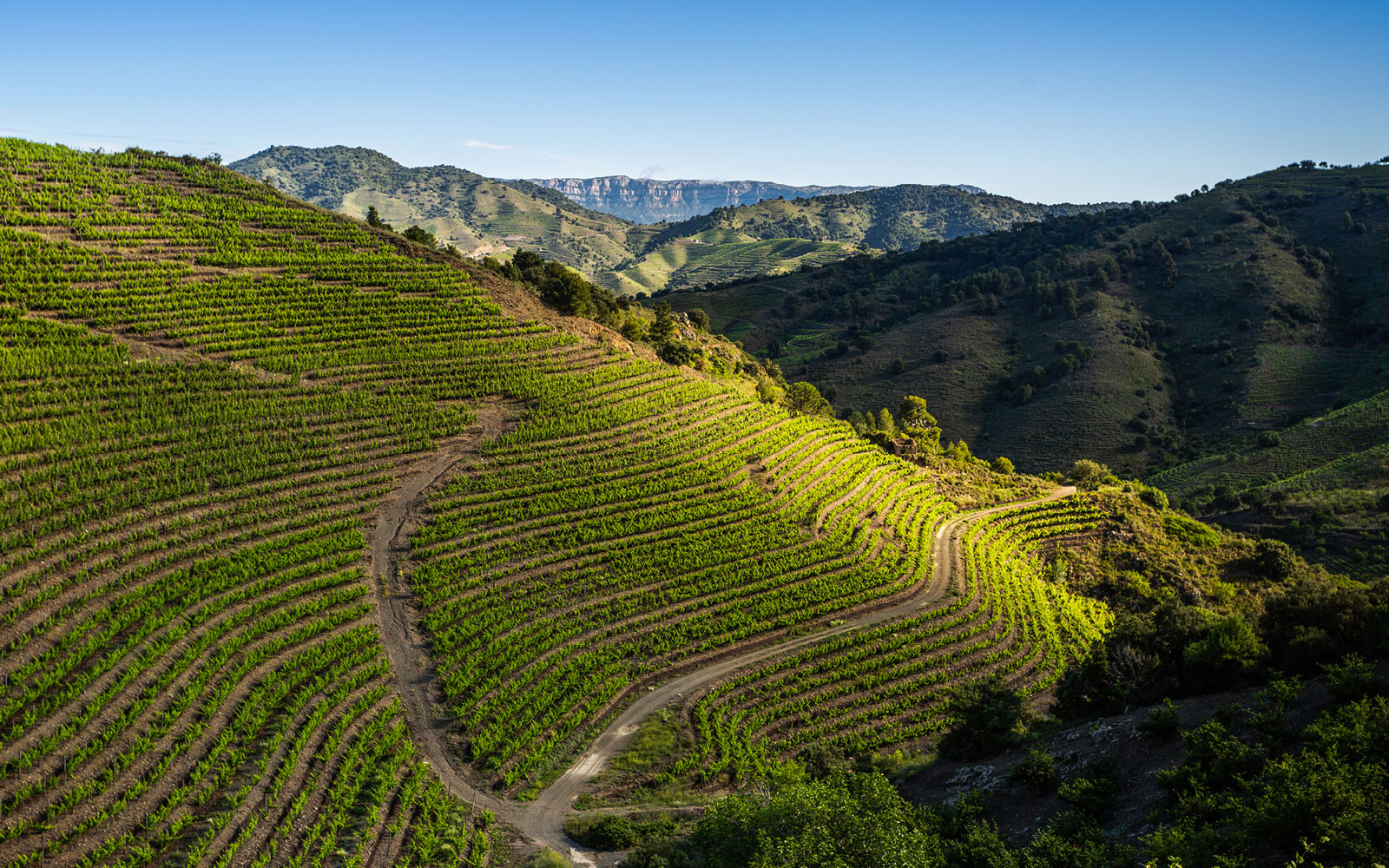 PENDENTS
Pendents represent the most dramatic slope of our estate (in some parts of the vineyard, the grade exceeds 30º). Located near the village of Porrera this estate entirely faces a northeast orientation. Pendents receive many hours of sunlight and vital natural air flow from the Mediterranean. At only 4ha (10 acres), Carignan, Grenache and Cabernet Sauvignon thrive in its slate soils. Hand-pruned and carefully harvested by intrepid vineyard crews, it sets itself apart in the cellar with its density and finesse.