Wine Club
Become a Member
SPAIN WINE CLUB
If you would like to join the Perinet Wine Club with a EU, UK, CH, US, JP, and SG Shipping address, please click here

Join the Perinet Family. Enjoy exclusive access to our highly acclaimed wines and special experiences. As a Member, you will receive our wines before they are released to the general public, with access to special releases and limited production wines conveniently delivered to your door or available for pick up in San Luis Obispo or Napa, California.
Wine Club shipments represent a cross section of new releases along with library wines, specialty wines, and small production, boutique varietal wines, available only from the winery.
Click Here for Perinet USA Wine Club Schedule (View PDF)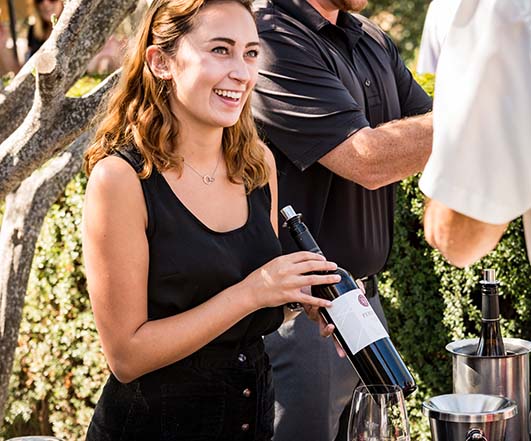 QUANTITY
Members will enjoy two winemaker-selected shipments per year with the option of
6 Bottles/Two Shipments per year

(6 Bottles per Shipment)

12 Bottles/Two Shipments per year

(12 Bottles per Shipment)
PERINET WINE CLUB BENEFITS
• Access to exclusive wine club and library wines
• Invitation to "Perinet Members Only" events at the Perinet winery and at or by Perinet's sister wineries, Alpha Omega in Napa Valley, California, and Tolosa in San Luis Obispo, California
• Complimentary tasting for 4 during any visit to the Perinet winery
• Complimentary Perinet tasting for 4 during any visit to Napa Valley or San Luis Obispo
• Special concierge service when visiting the Priorat
• 20% discount on Perinet wines (excluding Single Vineyards and 1194)
If your shipping address is in a state other than AK, CA, NV, NM, OR, LA, MN, ND, NE, DC, WV or WY please CLICK TO INQUIRE other options.